Industry News
A revelation of nature. A forefront of luxury. Find your home with ATS Destinaire
By: WireDus, October 16, 2023
Envision yourself waking up among lush greenery and aromatic fragrances of fresh blossoms. Imagine living in a spacious and elegant home that mirrors your taste and personality, being part of a community that shares your values and aspirations, having access to amenities and facilities that enhance your lifestyle and well-being.
Imagine no more, because ATS Destinaire is here to make your dreams come true.
ATS Destinaire, an exquisite offering from ATS Group is a residential project located in Sector 1 of Greater Noida West that offers homeowners a revelation of nature alongside all modern amenities. The community is nestled amidst lush greenery to elevate your living experience.
There are many factors that make ATS Destainaire a place of your choice!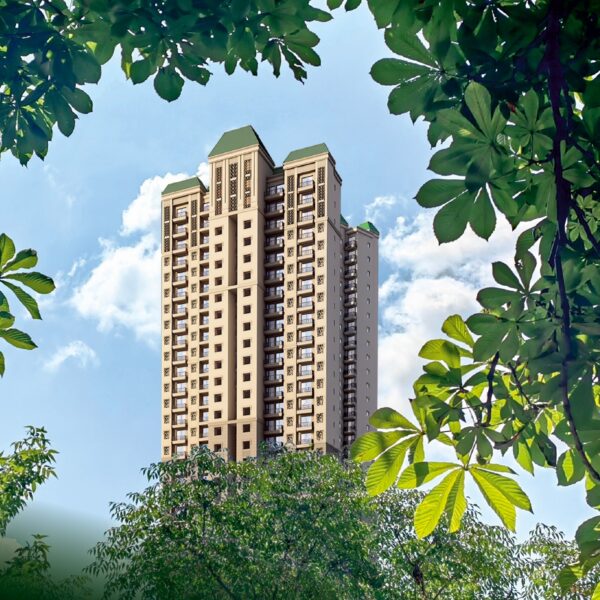 It's a Breath of Fresh Air in the Heart of Noida
What makes ATS Destinaire truly stand out, is its unique feature of having a man-made forest within the premises. Spread over 4.75 acres, the forest is developed using the Miyawaki dense forest technique, which creates a natural ecosystem to support regional biodiversity. The forest has more than 50,000 naturally grown trees, which have up to 30 times more carbon dioxide absorption than normal forests. The forest also reduces noise and dust pollution by 3000%, creating a serene and healthy environment for the residents. It is lined with a variety of flowers and trees that pique sensory delight at every turn. The forest also has walking and jogging trails, meditation zones and picnic spots, where you can enjoy nature's beauty and tranquillity. What more would you need and where else would you go to enjoy fresh air, soothing environs and a lush private forest within the project premises- we say nowhere, but ATS Destinaire
Experience the Epitome of Posh Living with Utmost Privacy
The project comprises 14 towers, each with only two apartments per floor, ensuring privacy and exclusivity. Homeowners can choose from spacious 3-bedroom or 4-bedroom units starting from 1,900 square feet. The apartments are built with wooden flooring, attached balconies for each bedroom and anti-slip flooring on the balconies. The apartments are equipped with modular kitchens, wardrobes, and air conditioners, making them ready to move in with the amenities you desire.
State-of-the-art Amenities, Tranquil Surroundings & Maximum Convenience
The project has a multipurpose sports ground, where you can indulge in your favourite games and activities. There is a swimming pool, a gymnasium, a clubhouse, a spa, a cafeteria, and a library, where you can relax, unwind and rejuvenate. Not just this! There are branded society shops, where you can get your daily essentials and more, 24×7 security, fire safety equipment, power backup, water supply, and parking, ensuring your safety and comfort. A dedicated maintenance team is on toes and just a call away to assure explicit care of your home and the surroundings.
Prime Location & Easy Connectivity
Strategically located in Greater Noida West, ATS Destinaire is well-connected to Noida, Delhi, and other parts of NCR. Residents can easily access the FNG Expressway, DND Flyway and NH 24. Nearby amenities include hospitals, schools, malls and other commercial developments.
So what are you waiting for?
With the nature-inspired design and spacious refined homes, ATS Destinaire is not just a home, but a destination. A destination where you can live your dreams, where you can connect with nature, where you can enjoy your taste of refinement and comfort, be part of a like-minded community, and create memories that last a lifetime. ATS Destinaire is a revelation of nature, a forefront of elegance, and a place where you belong.
Visit the ATS Destinaire to learn more about Noida's most awaited residential project with 4.7 acres of man-made forest providing absolutely breathtaking 270° views.