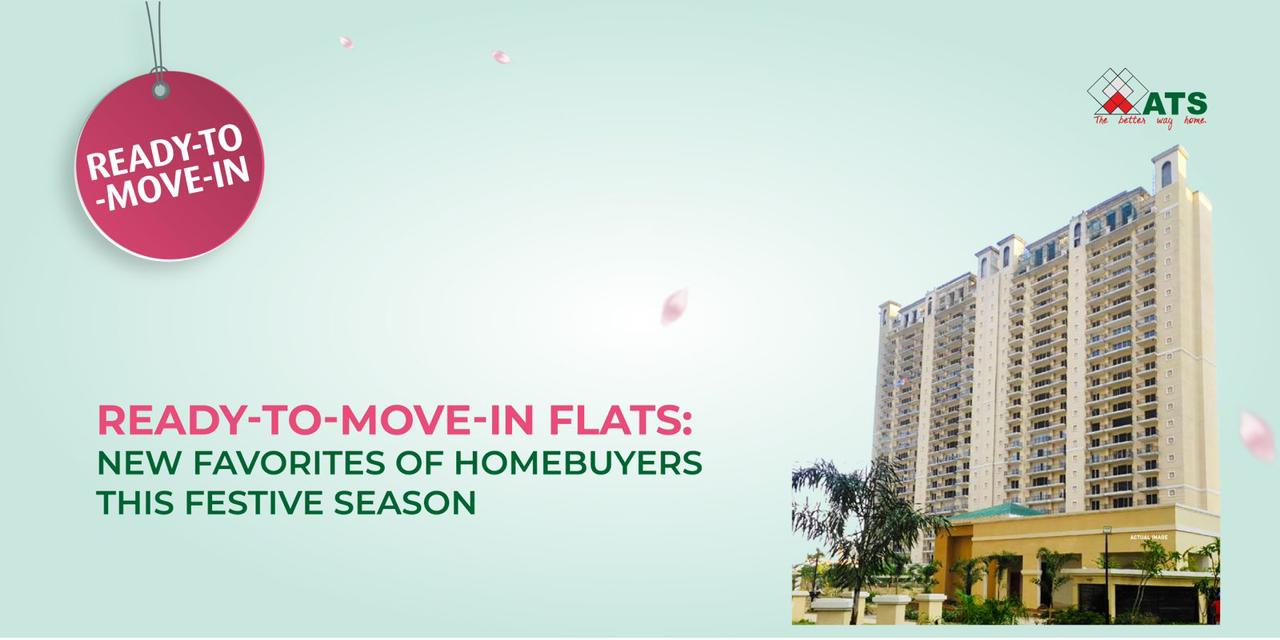 Industry News
Ready-to-Move-In Flats: New Favorites of Homebuyers This Festive Season
By: WireDus, November 15, 2023
Celebrations, new beginnings and making significant choices are an integral part of Indian festivities, and, festive season has officially commenced in India. As happy spirits ride high, one of the most important decision that takes the centre stage for families is that of buying a property: a house they can call home!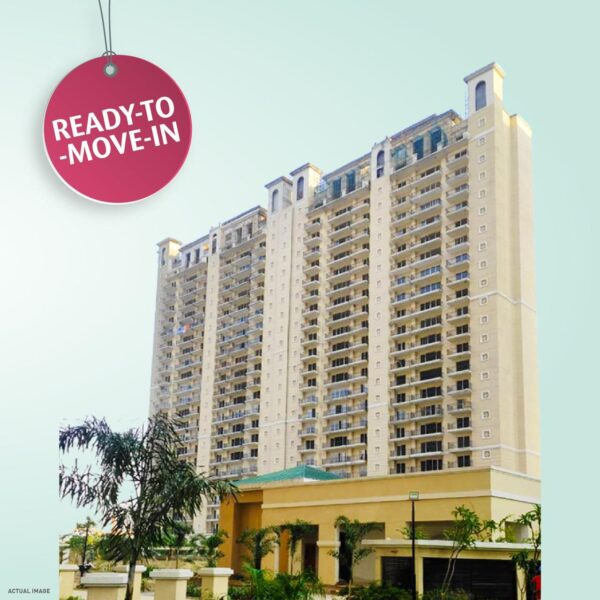 With a dramatic shift in home buying trends, it is intriguing to see changing preferences of home buyers and how their needs and demands are evolving at a rapid pace. Talking about the latest shift, is catching the eyeballs that are targeting ready-to-move-in flats/properties. Despite the freedom that one gets while architecting the house on their own and crafting everything from scratch, these ready-to-move-in properties have become hot favourites of the home buyers and we tell you why it supersedes the former choice.
Incentivising with offers and discounts
Ready to move in properties come with a host of advantages and one of them is lucrative offers and discounts. The developers and real estate dealers/ builders offer these properties with incentivised motives and additional benefits such as complimentary TV or a discount on final price or even a fully furnished flat at your disposal
Instant gratification of your own place
Contemplating the fact of delivery- these properties are all ready and set to welcome you and what is better than a festive occasion. Buyers get a chance to embrace their abode and have an instant feel of gratification towards the investment choice they made. These properties are readily available for possession and can sometimes even offer amenities one would not have thought about. They present the buyer with an opportunity of immediate occupancy upon purchase facilitating seamless and stress-free relocation.
Transparency and certainty – reduced risk
When you buy a ready-to-move in property, you know exactly what you are investing in. You know the location, neighbourhood, amenities and any crucial factor that plays an important part in your decision making process. The property is available for inspection, walk through and offers a quality check that can aid you in making an informed decision. This transparency and certainty of existence lures homebuyers and instils confidence to take the final call.
Instead of spending money on rent, you can choose to pay EMIs on loan and procure a ready-to-move-in property. These properties are all constructed keeping buyers' apprehensions in mind such as amenities, proximity to emergency services etc and can be a great choice for first time buyers too. This not only gives financial freedom, but also extra happiness that you can devout to your family with all the extra funds saved! You have the advantage of owning an asset in your name that is bound to increase in value in future.
Exemption on GST and tax benefits on home loans
Who doesn't like to save on taxes? We all look for investment options that give us tax benefits and can help save some more. One of the attractive attributes of a ready-to-move-in property is that they are left out of the ambit of Goods and Services Tax (GST). These properties do not come under this tax bracket and in fact offer more tax advantages on home loans for possession of the property.
Plentitude of options available
Though there are plethora of options available for properties but readily available ones are more galvanic for buyers. Ready-to-move-in properties have heterogeneous offerings in terms of sizes, configurations and locations, This gives home buyers ample time to evaluate their budget, needs, benefits and much more. Buyers are sure to get all that they desire in one property to match their style and aspirations. Some developers and builders also offer customization upon purchase which is a win-win for both parties.
It is imperative that verification of all documentation is carried out before final purchase. The advantage of a read-to-move-in home project is that much of the paperwork and documentation is in place with all necessary approvals such as completion certificate, possession etc, thereby reducing time, energy and effort of both parties
With all this sorted and in place, the process of obtaining a home loan also becomes easier
Now that we know the pros of buying a ready-to-move-in property, let us tell you some tips to keep in mind while evaluating and making a decision to buy them.
Be sure about the credibility of the builder/ developer

Get loan approval process started as soon as you start hunting

Location to proximity to all basic amenities should be on your checklist

Look for options that match your needs and budget
ATS Infrastructure aims to provide buyers with utmost location benefits and amenities. Explore our ready-to-move-in properties across Delhi NCR that are sure to mesmerise and captivate your senses
Admiring and serene homes located in the secured and splendid corridor of Yamuna Expressway. This property features spacious greens, clubhouse and swimming pool. The design and architecture is sure to enthral you and sweep you off your feet.
Located in sector 150 Noida, at Le Grandiose you will discover contemporary living and the assets of what the natural world offers. The property offers a host of amenities such as a clubhouse, swimming pool, gym, basketball court and more.
Stare into endless greens and travel in the realms of a romantic fairy tale when you stare out of the window at ATS Pristine. Embrace spacious living, expansive view of greens, sunshine and fresh air and romance with nature and live your love for solitude with ATS.
Conclusion
As the festive season approaches, the trend to buy read-to-move-in homes is likely to continue. The robust demand for move-in-ready homes signifies the resilience of the real estate sector, especially in light of the 2.5% increase in home loan interest rates in the current year. This resilience is attributed to prodigious demand for residential properties in metro suburbs as well as tier-2 and tier-3 cities, which has contributed significantly to market sentiments.