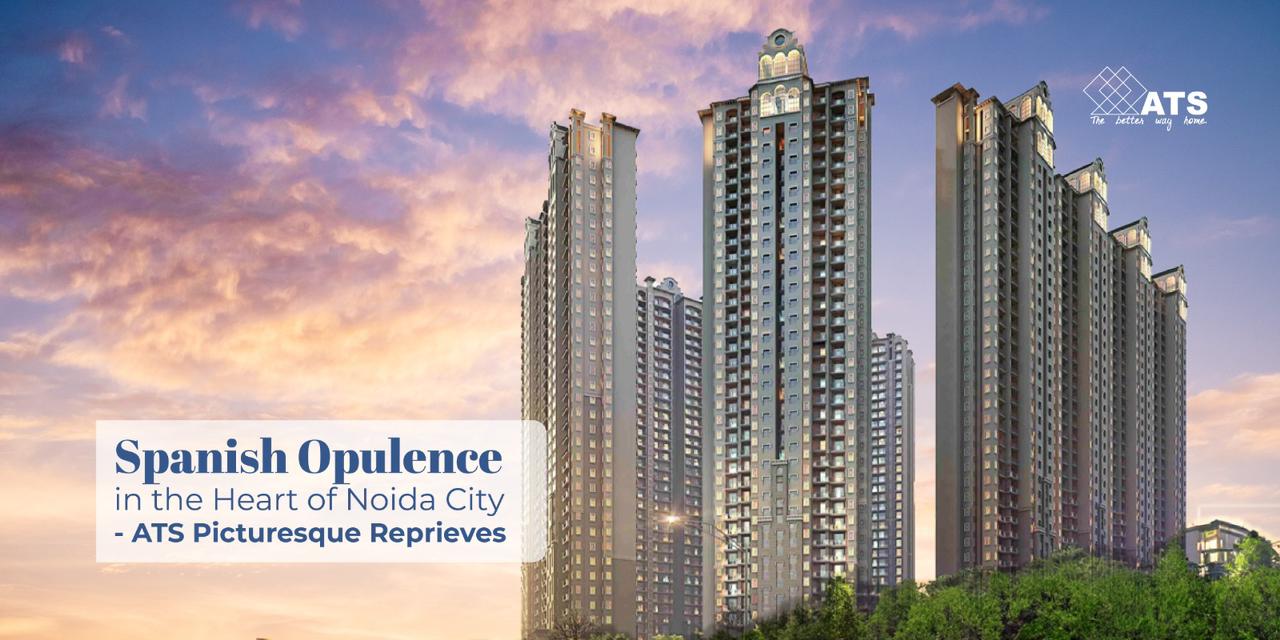 Industry News
Spanish Opulence in the Heart of Noida City – ATS Picturesque Reprieves
By: WireDus, October 16, 2023
Spanish architecture needs no introduction; it is a personification of architectural marvels.
Imagine a place that is landscaped on the canvas of nature, envisioned by eminent architectural calibre, and situated away from the bustling city crowds. An abode you call home, that lets you breathe the airy blossoms of a Spanish neighbourhood.
Introducing to you, our inimitable, panoramic encapsulation of a life you desire__ATS Picturesque Reprieves.
ATS Picturesque Reprieves is the crème de la crème of real estate offerings that provide a fulfilling experience of comfort living, top-class, amenities and awe- inspiring surroundings. It is everything and anything you wish for- when it comes to selecting and picking the best for yourself and your family.
We do not just want you to believe our words, we want you to believe your choice and the decision that you make by investing in this dream residence.
This is truly your affirmation that the universe answered!
Let us deep dive into what makes ATS Picturesque an unforgettable experience and a dream come true.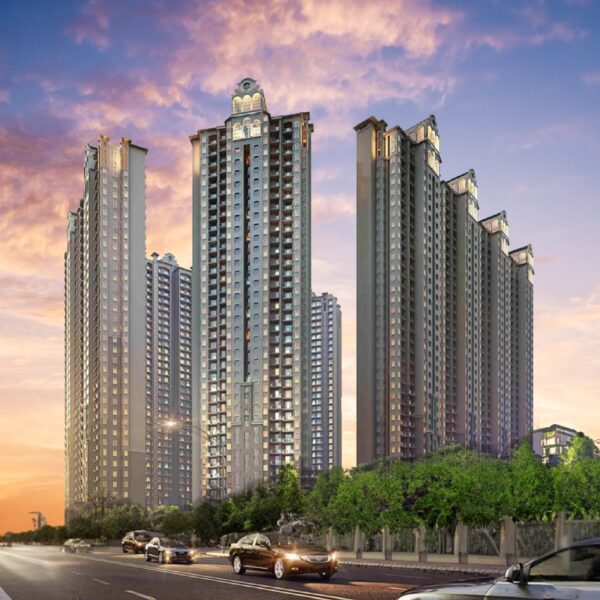 Stay close to yourself, but far from the hustle and bustle
Situated amidst the greens, with plush peripherals and easier connectivity to Delhi and Noida borders, ATS Picturesque is an ideal place for you to enjoy a life that is serene, clean, and less tiring. This is not just a building, but a collective experience of all the necessities that make your life easier. It is located in Sector 152 and in close proximity to the Yamuna Expressway.
What's more?
Local transport on the hop: 5 minutes from Sector 148 Metro station
Travelling outside the city? Not a problem: 25- minute drive from Jewar Airport
Connectivity to South Delhi is not a hassle– Just 30 minutes away to reach the prime of Delhi
Surrounded by everything under the sky
ATS Picturesque has eminent and distinguished schools, educational institutions and corporates in its vicinity which makes it all the more a preferred destination for your celestial needs. There is an added zest of new high-street shopping experience that can satisfy the shopaholic side of yours. To comfort you with all things necessary, we have made sure that emergency services like hospitals are just a door away.
If you think sports, think ATS Sports Sector- Just around the corner
The upcoming ATS Sports sector is for all- whether you are an enthusiast or just a starter, we have a host of services to thrill you in your choice of sport. The resort has a variety of International-standard facilities such as a cricket stadium and football field, badminton, basketball, and tennis courts.
Modern-day shopping- simplified
Welcome ATS Kinghood Drive that will redefine your shopping experience. All prime labels that highlight and line up our floors will make you say wow. The jaw- dropping global and domestic brands are all set to radiate the pulse of an exciting shopping extravaganza spread across three floors.
You are the Picturesque privé
Here, you do not just own a house, but become entitled to an expanse of offerings- host a gathering in our exclusive clubhouse, ace up your swimming drives in our Swimming pool, brush up your tennis skills on the tennis court, and what's next? Take the leap with our recreational spots. A bad day in the office or a hectic meeting lined up, kids not listening, or just a romantic outing- unwind and relax and enjoy the benefits of being our privé member.
The offerings
ATS Picturesque offers 3 and 4 BHK that are ornamented with detail and perfection to give you the feel of owning your own Spanish abode.
So, what are you waiting for?
ATS Picturesque embodies an alluring concept infused with the Spanish realm of savouring life and celebrating all that comes your way with zeal. Each apartment is an ensemble that features elements like arcades, cornice mouldings, exposed rafters, stucco and more. The vicinity is equipped with all that is required for a comfort and luxurious living experience.
A blend of modern thought and uptown lifestyle, helmed on Spanish beauty is what defines ATS Picturesque at its best.
Come and dwell in the leisure you seek!