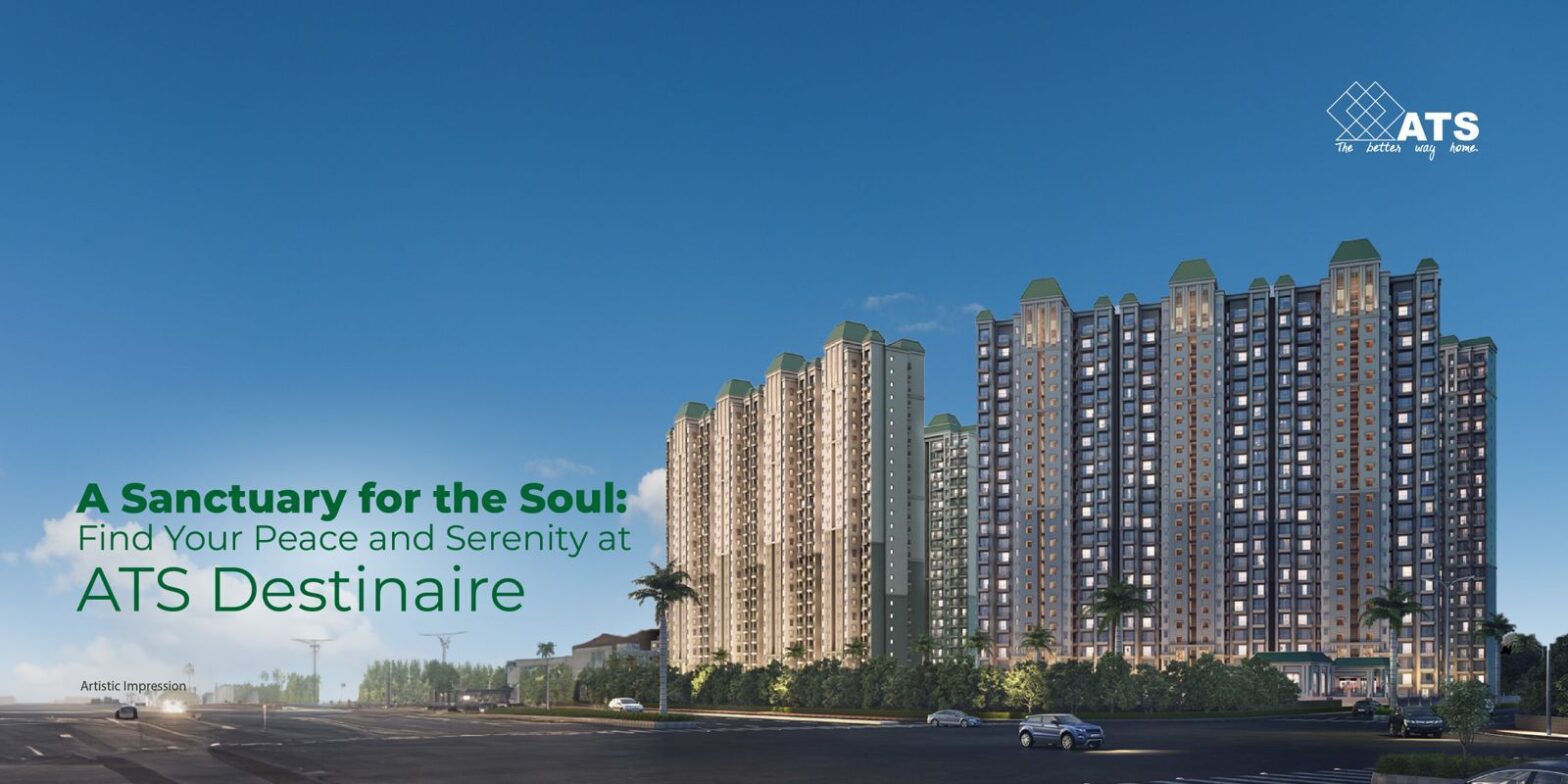 Industry News
A Sanctuary for the Soul: Find Your Peace and Serenity at ATS Destinaire
By: WireDus, November 15, 2023
City life is becoming hectic, busy and noisy. Real estate buyers are looking for options that are serene, set up amidst nature, but close to all quintessential amenities and touchpoints. While scouting for a perfect home, there are multiple checklist pins that need to be ticked off and fulfilled, hence there are apprehensions of finding the abode you call home.
What if we tell you that ATS is your choice! ATS is your destination and ATS Destinaire is your fulfillment of a dream home that marries your desire and lifestyle.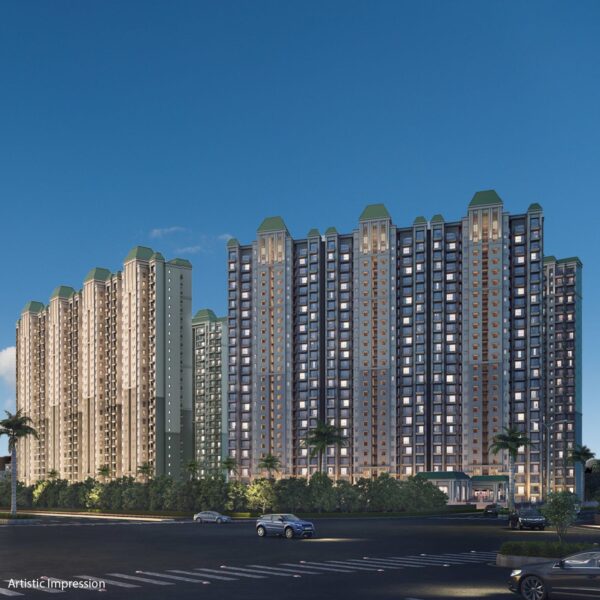 Situated amongst the sprawling greens and inspired by the Spanish archetype, ATS Destinaire offers more than just a home. The property is hyped by its proximity to NH-24 and Greater Noida Expressway. Additionally, it is conveniently located close to FNG too, making it even more lucrative when it comes to commuting. It is a testament of city life living, but away from the crowd and flurry of activity.
Though it sounds like just another property, but we guarantee you will be stunned with the amazing features it offers, the host of amenities and the lifestyle it promises.
Live next to 4.7 acres of Miyawaki Forest that is sure to leave you spellbound and in awe of nature. Experience an aura of healthy living and surround yourself with natural abundance. When you draw your curtains in the morning- this view will leave you mesmerised and set a tone of peace, serenity and tranquillity. The city view is around, but noisier spaces are less and that is the key attraction to bring you closer to your dream home at ATS.
Appreciate the design that is affluent and marked by Spanish marvels, and brought to life by famous Hafeez Contractor. The homes are spacious, elaborate and fitted with imported marble and wooden floorings. There are just two apartments per floor of this size- a very unique offering by ATS that still remains unbeatable in this arena. The architecture is carved with Spanish niches that pique your interest and take you to those archetypal Spanish lanes. It is boasted to be the largest space in Greater Noida West. The property's style is accentuated by its host of offerings and exemplary, flawless design sense. Every bedroom has an attached balcony, replete with anti-skid flooring. Now all you have to do is wake up to the beauty around and all that nature has to offer.
A commodious dwelling that is close to all major commuting highways and helps you save time as everything is accessible. Located in Greater Noida West Sec 1, it is circumscribed by NH-24 on one side and FNG on the other. The property is developed away from the usual residential and commercial hubs of Noida but still remains close to main highways that give you one more point to have confidence in your investment choice. Reiterating its location advantage: Just a 10 min drive from Sector 78 metro station; 20 Min drive from Sec 18 Noida; 25 Mins away from Kisaan Chowk; 3 Mins away from FNG Corridor and technically 0 Min from Tech Zone IV. How far would you look for a property like this? Locality is the one of the primary drivers when it comes to buying a property, but at ATS we have made it easy for you by constructing homes that are premium and opulent, away from the city's hubbub, are amidst placid surroundings and offer location advantage at its best. It is mechanically outside the city limits but closer to your lifestyle hack.
ATS Destinaire abounds with amenities that are well suited, well curated and matched to offer you inimitable energies and enthusiasm. The property has a buffet spread of amenities that are sure to augment your checklist too. There is a state-of-the-art clubhouse which can be your ideal place of get together or those relaxing chit chats. For all the sports enthusiasts and children alike, ATS Destinaire has a badminton court, a basketball court , lawn tennis court, mini soccer area and a skating rink. To nurture your inner health freak and your love for something primo, we have an indoor squash court and an open gym that intricately line up the property premises.
A peace of mind for families- a perfect upbringing for kids is what ATS Destinaire promises. Schools and offices are just in the vicinity, making it convenient for the kids and the parents. The offices are operational and can be a bankable option for bread earners. Hospitals are close by, so you don't have to worry about an emergency on hand.
Shopping, parties are just a matter of time when you have everything all around- a peripheral that is a rubric of entertainment, shopping, party and much more. ATS Destinaire is centrally located with access to all major malls and is just a block away from banquets and party halls.
Conclusion
Property decisions are not an overnight game, nor are they taken in a hasty manner. So it is advisable that you invest in a home that is aligned to your expectations and offer peace of mind by sealing all open ends. Come to ATS Destinaire and experience an unforgettable living- Substantial, thriving and plenteous.
For more details, visit our website or get in touch with our representative.