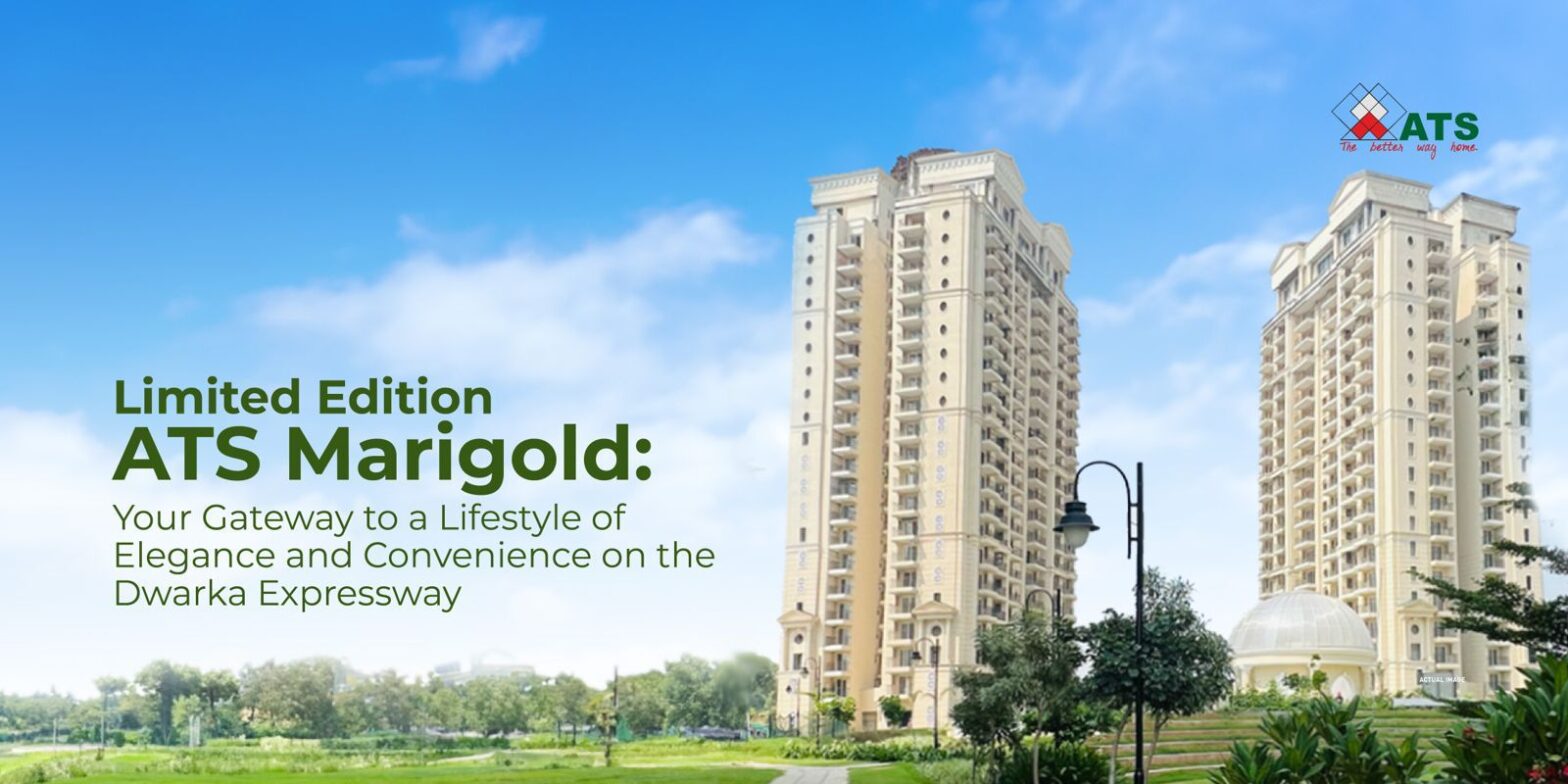 Industry News
Limited Edition ATS Marigold: Your Gateway to a Lifestyle Of Elegance and Convenience on the Dwarka Expressway
By: WireDus, November 15, 2023
What are your topmost priorities when it comes to finding a perfect home? Is there any property that can offer you all and everything under one roof? And are limited edition properties even a hype? Above are some questions that can cloud a buyer's mind while making a purchase decision for real estate residential property.
We have one answer to all your queries – ATS Marigold, that offers everything you desire, privileged lifestyle apartments that are amidst the natural environment but connected to the world.
There is so much more that defines ATS Marigold- Convenience, flamboyant lifestyle, spacious greens, an ecosystem of healthy living, serenity and peace. ATS Marigold is a nature's community- inspired by this alluring marigold flower that blooms all year, a symbol of creativity and passion. Owning this property is like the whole nine yards of what you look for in a home!
We tell you more on why you should choose this property!
1. Graceful and sophisticated
A vintage style living intertwined with modern amenities and picturesque architecture, ATS Marigold offers contemporary living spaces that are in an impeccable harmony with nature's abode. These properties offer unparalleled state-of the art facilities to rightly match your need for grace, superiority and sophistication
2. Nature's own celestial
Home is where you are surrounded by sounds of silence, yet stay close to everything that is quintessential. ATS Marigold homes are designed with wide open outdoors, landscaped with trees. It is your abode in the lap of nature- where you can enjoy, and invariably imbue yourself in a sense of tranquillity. When you live close to the
city noise, you almost forget what a green living looks like, but at ATS Marigold you come home to nature, you come home to your own green space and fresh air.
3. An idyllic lifestyle offering- with exemplary amenities
What more do you look for? A children's paradise? convenience at doorstep? A recreational arena? We have it all at ATS Marigold. The property is an encapsulation of your checklist- Jogging tracks, Gym and swimming pool, variety of sports such as squash, tennis, basketball. Your kids will enjoy the superior living while staying close
to mother nature. Not just this- there is a shopping facility that houses all your needs, it's easy, expedient, and is designed to offer you peace of mind. When you have everything located in the vicinity, it's an added advantage and an icing on the cake. ATS Marigold has a clubhouse- for all your party extravagance, you can host a
meeting, get together for a quick catchup and even host parties with a pool side view. The recently inaugurated club house is your ideal space for making the most out of your life, weekends, celebrations and much more.
4. Wholesome-ness of healthy living, serenity and peace
Though we already iterated on the offerings, there are highlights that stand out! ATS Marigold has a jogging park, reflexology track, Shantivan- butterfly park- where you get a splendour of nature, health and peace.
The property is architected to channel the inner you- your lifestyle needs, your health preferences and a resplendent view of spacious greens.
5. Comfortable and convenient location
And as we navigate to understand the lush offerings of ATS Marigold, let us expound upon the factor that matters the most. How is it conveniently located? And why should you invest here? ATS Marigold has a location advantage- on Dwarka Expressway that is an upcoming hub of residential boom, close to the airport, close to all major attractions in Delhi- NCR. All this, at a competitive pricing. You don't have to think twice before choosing ATS Marigold as your archetype home.
Wrapping it up!
ATS Marigold is your address, your insignia of countrified living, a baroque of your dreams. We can proudly say that it is the best thing since sliced bread. Fitted with all the modern and chic styles, this place is a personification of grandeur living.